Insurance Claim Adjustment
One of a big branch of insurance industry is claim adjusting. Having many claims a day insuring companies need to verify and evaluate each of them usually at the locations where property has been damaged. For that purpose loss adjusters are being sent to investigate all circumstances of damage occurrence. Creating plan of their visits and committing to appointments with customers is a big challenge that insurer faces each day.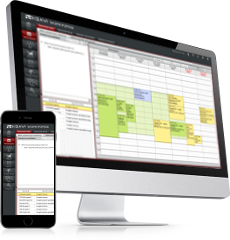 Optimize your scheduling and task monitoring activities
Ksavi Workforce offers a solution for managing claims adjusters field works. After identifying character of claim an appropriate loss adjuster is chosen basing od required qualifications, time availability, work hours and recommended appointment time. Support of SLA time tracking helps user manage claim investigation deadlines. Optimal scheduling and ability to rescheduling is valuable feature when it comes to deal with appointments with customers. Ksavi Workforce comes with help offering features for task scheduling where dispatcher has all investigation tasks in one place put on schedule for each of his claim adjuster. Prompting dispatcher to choose the best expert basing on required competences and appointment time simplifies his work, increases field workers capacity and allows to quickly respond to customers.
Increase productivity of your mobile workers
Any loss adjuster will benefit from mobility given by Ksavi Workforce software. Mobile application enables storing data from field directly in system and therefore eliminates some of paper work overhead. It allows for filling customized fields as well as adding multiple attachments to tasks. Stored data becomes available to another insurance systems that manages a whole claim process.
Leverage all system features to grow company profitability
Besides flexible and useful schedules Ksavi Workforce offers much more functionalities that support whole workforce organisation. Central database of claims, inspections, customers and customer insured objects gives opportunity to store full history of workforce done on damage locations. Whole functionality of mobile workforce management software makes this system very useful in insurance claim adjustment industry for both service centre employees as well as mobile field workers. With a fully configurable system you can easily adapt Ksavi Workforce to existing insurance IT environment. Extensible data model allows to define custom fields to be filled during claim investigation for any type of loss adjustment orders.
Benefits for your company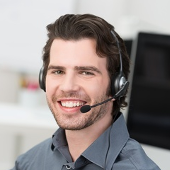 Service Center Benefits
Manage customer appointments and fulfil your commitments
Use staff qualifications to create optimal and reliable work schedule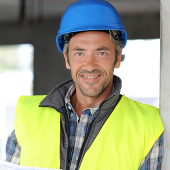 Field Tech Benefits
Store custom information during on-site visit
Add any needed attachments to tasks
Customer and order history under one finger touch