Wide range of safety and security equipment including multiplicity of alarm systems and fire protection facilities need a perfect choice of qualified experts and products to perform the best quality installations at guarded houses, offices and work sites. Installed equipment requires also periodical maintenance to keep it in good condition all the time. Companies also need a set of other kind of services concerning occupational health and safety. In this terms employers need to have properly trained staff and workplaces prepared for safe work. Recurrent employee trainings and inspections of installed equipment are necessary to keep the company feel safe which in turn enables them to focus on their real business.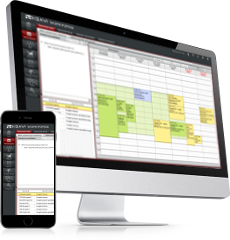 Grow your productivity and increase customer satisfaction
Your customers expect from you a top level services including punctuality, professional staff and reliable installations. To manage safety and security business efficiently you need to face all this challenges at one time. Urgent customer requests, resource planning, inventory management connected with need of keeping your company productive and profitable becomes very hard as number of orders to service grows. With Ksavi Workforce you can deal with all these problems in effective and simple way. Optimal scheduling, recurring work orders, streamlined inventory management and data access via mobile application give you powerful tool to organize your work and save a lot of time and money both in the field as well as in service centre. KSAVO Workforce proposes the best expert for particular task and supports appointment times monitoring which ensures that your field workers are perfectly chosen and punctual on site.
Leverage all system features to grow company profitability
Besides flexible and useful schedules Ksavi Workforce offers much more functionalities that support whole workforce organisation. Central database of work orders, customers and customer business objects gives opportunity to store full history of workforce done including also asset management and material usage tracing. Full functionality of mobile workforce management software makes this system very useful in safety and security industry for both service centre employees as well as mobile field workers. Executives can spend less time on paper work and focus on growing up their business while Ksavi Workforce supports service centre in increasing capacity of your field workers.
Industries in detail
Alarm and monitoring installations
Occupational health and safety inspections
Fire Extinguishers and Sprinkler Services
Benefits for your company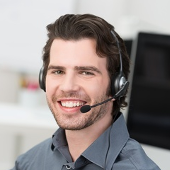 Service Center Benefits
Update schedules with new critical requests
Inform your staff about urgent jobs via on-line mobile application
Manage customer appointments and fulfil your commitments
Plan day and night employee workhours according to planned tasks
Record all recurring orders to automate task generation and scheduling
Create schedules for specialized equipment usage
Use staff qualifications to create optimal and reliable work schedule
Manage and monitor your SLA orders in real time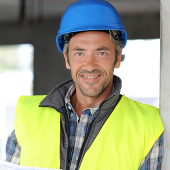 Field Tech Benefits
Store custom information during on-site visit
Add any needed attachments to tasks
Record resource usage and identify all inventory future needs during on-site visit
Inventory stock availability in real time while still on-site
Instruction sheets and schemas of serviced objects available on-line
Customer and order history under one finger touch
On-line information about schedule change and urgent jobs